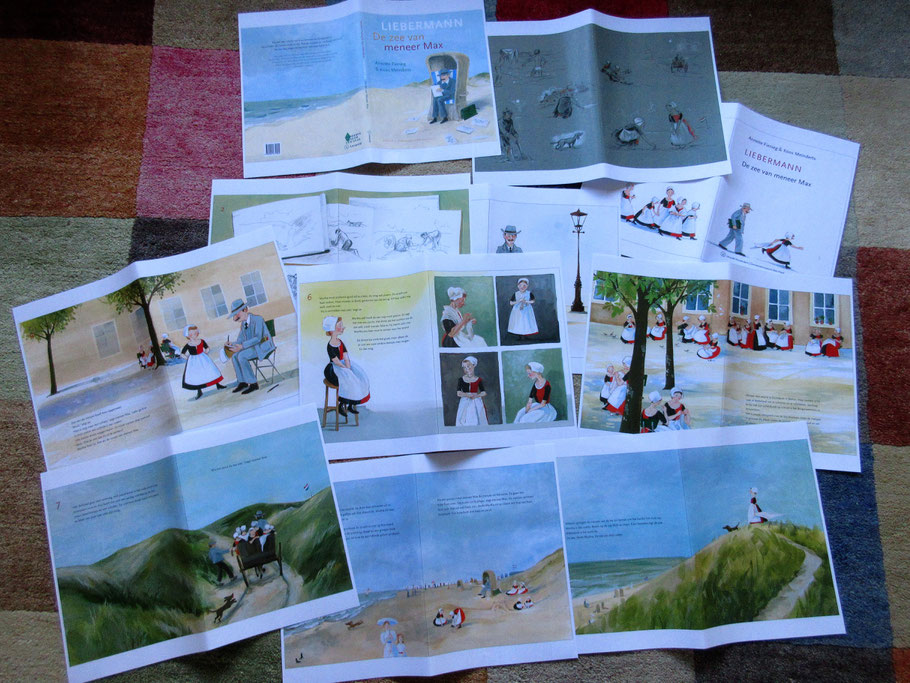 This book is on its way to the printer, and the original illustrations are on their way to the Gemeentemuseum.
I have finished work on the picturebook about the painter Max Liebermann, that we made for Leopold publishers and the Gemeentemuseum, The Hague.
I have loved working on this, already the 19th book in the series of artbooks for children, published by the museum and Leopold.
It will be in the shops on March 21, and the exhibition opens on the 24th.