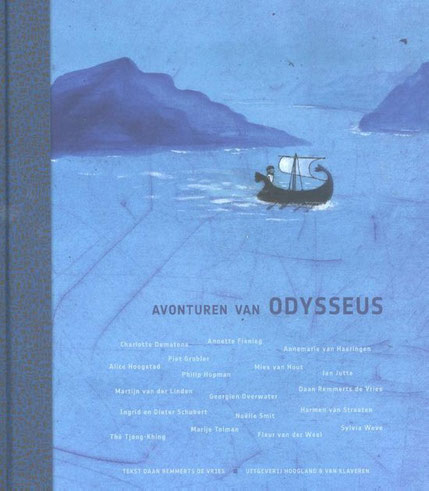 Yesterday, the yearly Dutch Childrens Book Awards were announced in Amsterdam.
De Avonturen van Odysseus (Odysseus' adventures), written by Daan Remmerts de Vries, and published by Hoogland en van Klaveren was awarded a Vlag en Wimpel for the illustrations.
As the book was illustrated by 19 different Dutch illustrators:
Charlotte Dematons, Annemarie van Haeringen, Piet Grobler, Alice Hoogstad, Philip Hopman,
Mies van Hout, Jan Jutte, Martijn van der Linden, Georgien Overwater, Daan Remmerts de Vries, Ingrid and Dieter Schubert, Noëlle Smit, Harmen van Straaten, Marije Tolman,
Fleur van der Weel, Thé Tjong Khing, Sylvia Weve and myself,  
we all won a tiny part of the honour.
Congratulations to all!
---