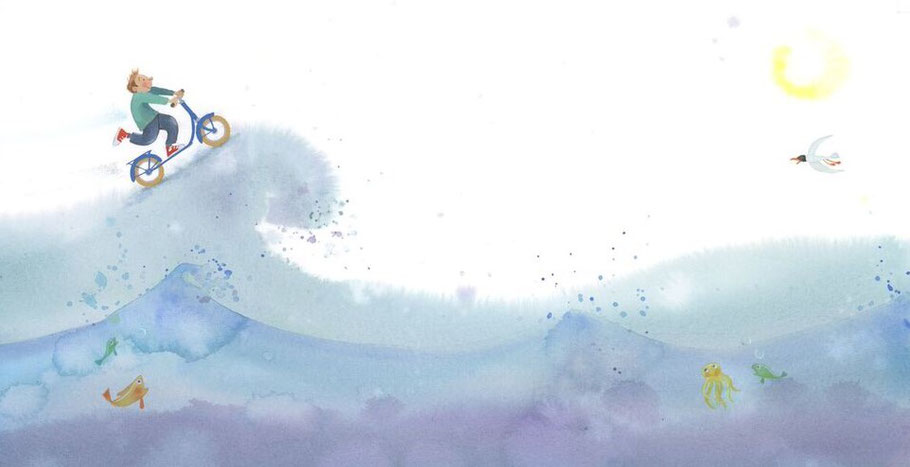 I'm hard at work finishing a new picturebook based on an lp (!) with children's songs by Dutch band Klein Orkest, called Roltrap naar de maan (escalator to the moon)
The book will include a cd ofcourse!
Above here you see the illustration I did for a song called De step (the scooter)
The book will be published by Rubinstein publishers, Amsterdam this fall.