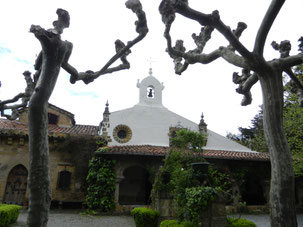 Some years ago, as I was walking in the Spanish Basque country, I visited a beautiful small museum that we came across: the former house of the painter Ignacio Zuloaga (1870-1945)   in Zumaia.
I had never heard of him till then, and there was not much of his own work on show, but I came across his work in other museums later.
The work is very 'Spanish': a bit heavy, like Goya and Vélazquez.
Maybe it's because it's holiday time, that I had to think of it now..
---