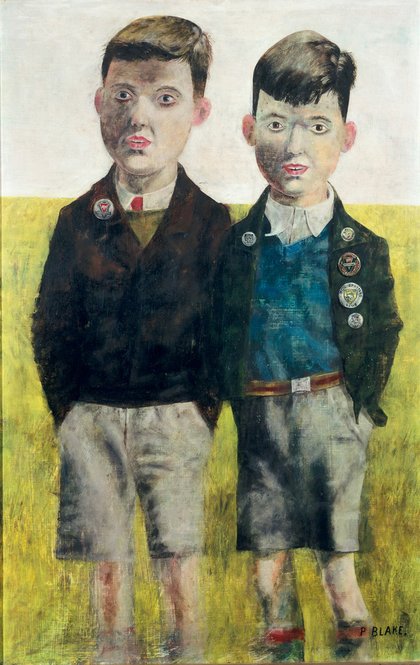 Today I am sticking with children's portraits.
I came across this painting by the British artist Peter Blake (1932) when I visited Museum Ludwig in Cologne last friday.
Although it is completely unlike the work of Jan Sluijters that I showed last week, Blake also takes his subject seriously.
The painting is neither sentimental nor caricaturist.
I find it an inspiration.
The Museum Ludwig is very much worth a visit, as is the Wallraf-Richartz Museum, also in Cologne.