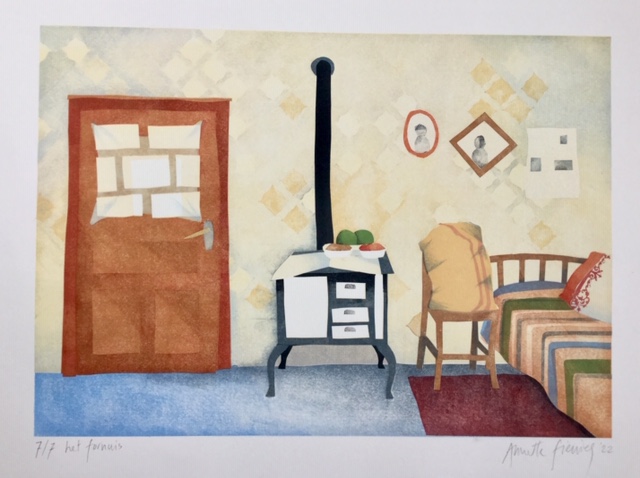 I made this print, Het fornuis (the cooker) this month in a very small edition of 7.
I found a photo of this Ukranian farmhouse interior in Inside Houses, a book by photographer Martin Rosswog.
The prints will be sold for the special prize of € 155,50, and all proceeds will go to Vluchtelingenwerk giro 555, for help to refugees.
If you are interested: send me a message and I will give you my bank details. You will receive the print as soon as I have received the money.
The cooker measures 30x42 cm, and is printed on Arches paper 38x57 cm.
€ 155,50 plus postage, unframed.
There are only seven of them, so don't wait too long!