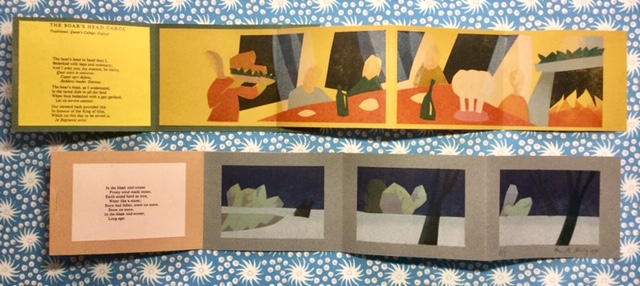 I found some copies in the back of my cupboard of two small leporellos I made a long time ago as X-mas cards. The upper one is 'The Boar's Head Carol', the one below is 'In the Bleak Midwinter'.
I decided to sell them now for € 10,- each.
Send me a message if interested.
---